I'm feeling pretty pleased as I've managed to make a top for myself.... and I like it....... and it fits!
I've had the pattern
New Look 6179
for a while now but I found some lovely fabric on ebay a few weeks ago and thought it would be perfect for it. I even made a muslin/toile whatever you want to call it basically a trial run. I'm glad I did as I had to shorten the pattern at the waist to get it to fit correctly. I'll probably need to adjust most patterns to allow for the fact that I'm only 5'1".
And finally my new top.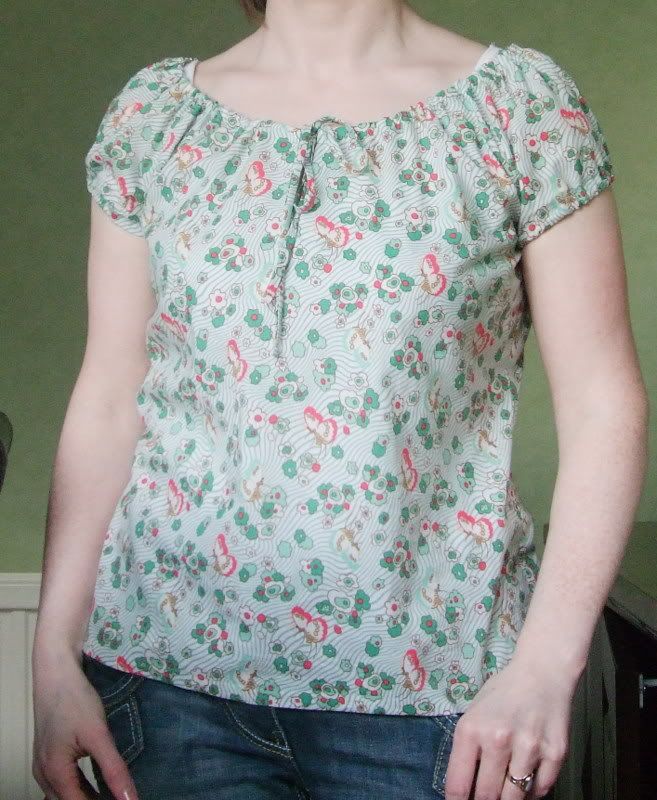 This is made from view C and I'm planning on making more like this and maybe the long sleeve version B but without the lace. I've got my eye on some
anna maria horner voile
for my next attempt.